Upcoming Auditions
Auditions for:
All Shook Up

When:
Sunday, March 6, 2022 and Monday, March 7, 2022. Please use SignUpGenius to reserve an audition slot.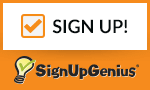 You can download the audition form here: Audition Form for All Shook Up
Special Note:
MUST PROVIDE PROOF OF VACCINATION FOR COVID-19.
Adult males and females needed.
NATALIE HALLER (Early 20's): a mechanic.
CHAD: a great-lookin', motorcycling, guitar-playing, leather-jacketed roustabout.
JIM HALLER (mid 40's-50's): Natalie's widowed father.
SYLVIA (mid 40's): the no-nonsense owner of SYLVIA'S HONKY-TONK.
LORRAINE: Sylvia's 16 year-old daughter.
DENNIS: a young, awkward, aspiring dentist.
MISS SANDRA: the beautiful, intellectual caretaker of the town's museum.
MAYOR MATILDA HYDE (mid 40's-50's): the town's conservative mayor.
DEAN HYDE: Matilda's 16 year-old son. He has grown up at a military boarding school.
SHERIFF EARL (mid 40's-50's): the law in town. A man of not many words.
CHORUS
Synopsis:
Somewhere in the midwest in the 1950's, Chad, a hip-swiveling, guitar-playing young man is being released from prison. The warden doesn't appreciate a guy like Chad ridin' into town, playin' his music and excitin' the local women. In a nearby dreary little town, Natalie, a young mechanic, is dreaming of love and adventure. She yearns for one true love to take her away, but she doesn't realize that her best friend Dennis has a secret crush on her. Sitting in Sylvia's, the local honky tonk, the whole town sings the blues. Natalie's widowed father Jim enters and joins in, until they're interrupted by the roar of a motorcycle: it is Chad, riding into town. Chad is in need of a mechanic and he's introduced to Natalie, who is instantly smitten and promises to fix his bike. Chad asks about any excitement in town, but he's told that excitement is outlawed under the Mayor's strict rules: no loud music, no indecent behavior. Chad, incensed, promises to breathe some life into this sad, little town and he touches a broken-down jukebox, and it immediately comes to life.
Where:
The Historic Sprague Theater
15 W Walworth Street – Elkhorn
What:
Please prepare to sing a song from the show (or any Elvis Presley song). A piano accompanist will be provided. No acapella or pre-recorded backing music will be allowed.
Performance Dates:
May 13-15 and 20-22, 2022
Questions?
Contact the Director, Barry Norton, through [email protected]
---